The power of a database with the familiarity of a spreadsheet.
Create with a database that fits your flow.
All the power of a flexible relational data model and more. Add fields for attachments, long text notes, checkboxes, links - even barcodes. Surface the data you need, ditch the data you don't.
Content Calendar
Product Roadmap
Event Planner
Configure the perfect view.
Create views designed for different use cases. Powerful filtering, sorting, and grouping give you the freedom to arrange your work just the way you like. Choose the right views for your content, and save them for easy access any time.
Grid view
Calendar view
Gallery view
Kanban view
show records grouped by
Priority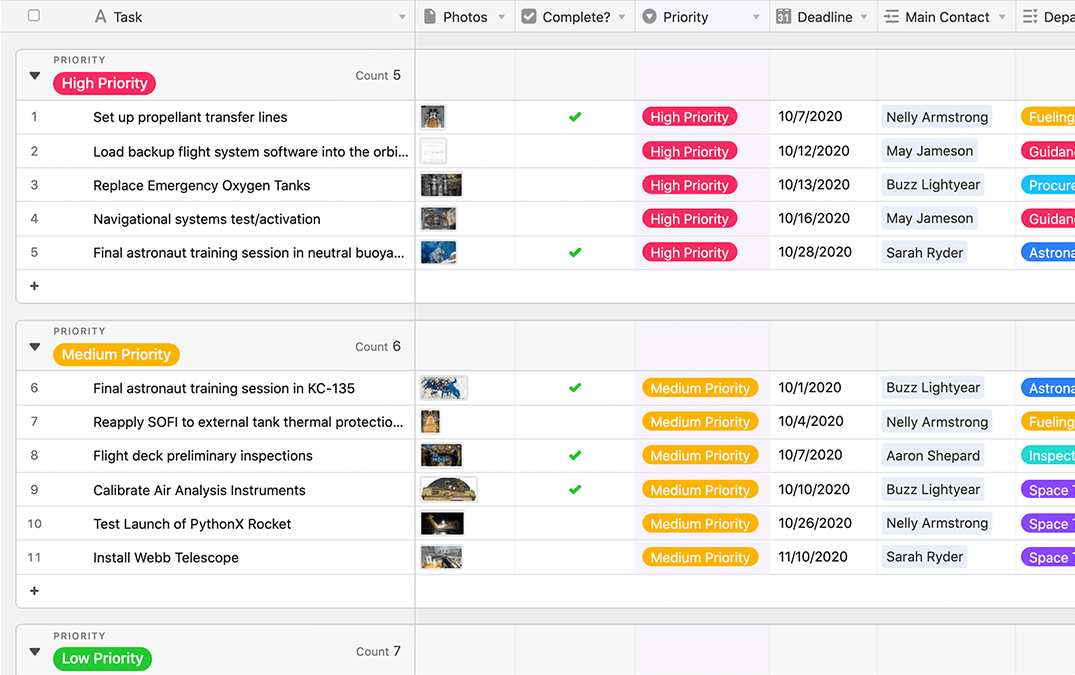 New
Extend your solution with Airtable Apps.
Choose from over 50 prebuilt apps. Bring your data to life with click-to-add apps found in our marketplace.
Browse our marketplace
Gantt
Page Designer
SendGrid
Scheduler
Create Your Own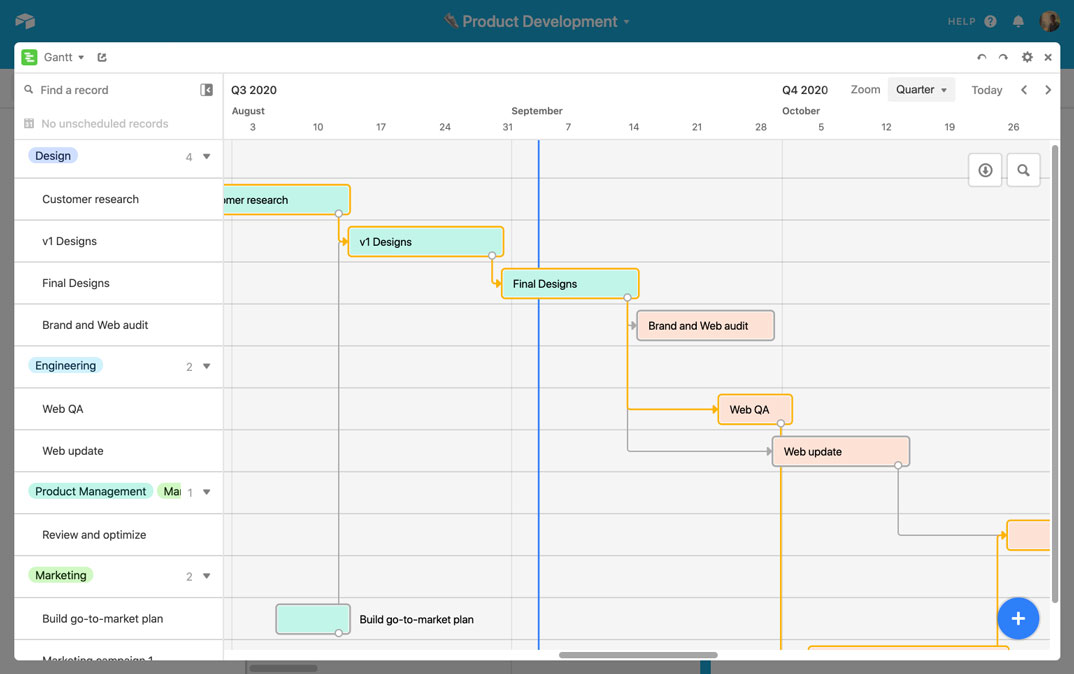 Manage project dependencies, drag and drop start and end dates, and visualize progress over time with the Gantt app.
Infinite extensibility.
Build your own app with JavaScript and React.
Learn more
New
Put Airtable Automations to work for you.
Help your team go faster and focus on the work that matters. Create custom notifications, automate redundant tasks, and orchestrate work via integrations.
Send notifications
Create tasks
Integrate tools
Run custom code
Integrate with all your favorite apps.
Connect your workflow to hundreds of apps and services, or access your content programmatically with our robust API.
See all integrations

New
Interconnect with Airtable Sync.
Share a source of truth table with other teams inside your company or beyond.
Collaborate with anyone, at any time, from anywhere.
Edit, comment, and collaborate in real time. Our native mobile and desktop apps sync changes across everyone's devices.
Download Airtable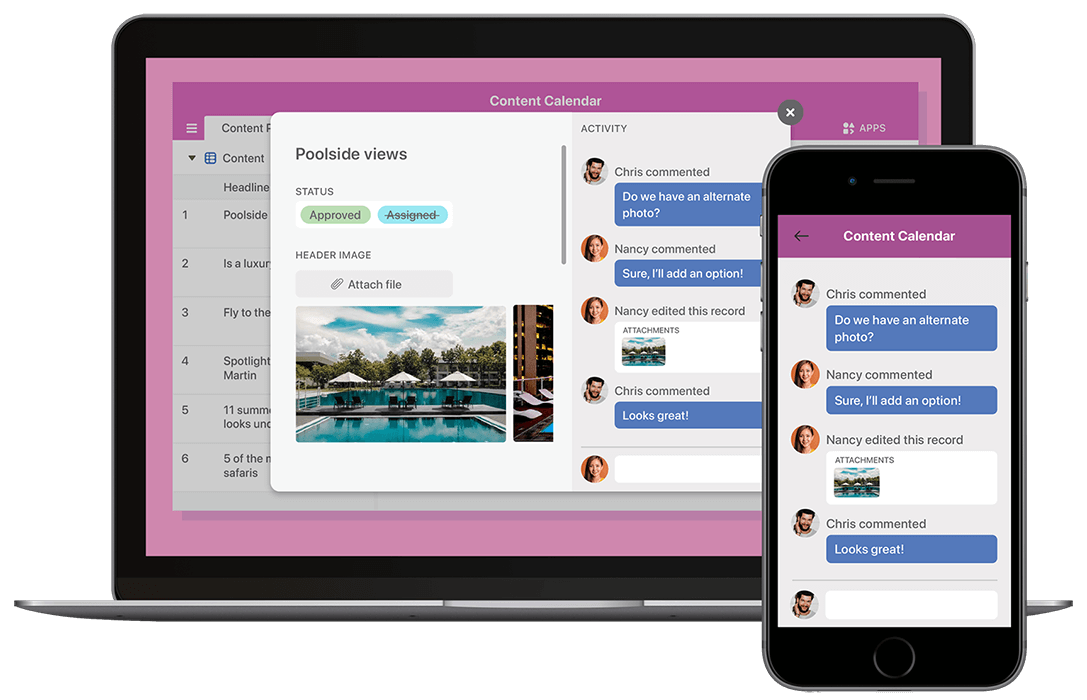 Build an incredible app today
Get started for free
Airtable is free to use for teams of any size. We also offer paid plans with additional features, storage, and support.